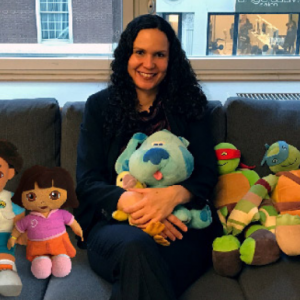 Tanya Van Court, Founder + CEO
Founded 2015
Backstage Capital, Financial Solutions Lab, Pipeline Angels
Profile 18 : Goalsetter
About
Goalsetter is a goal-based savings and gifting platform, made just for kids and powered by those who love them.
Goalsetter was created to make the next generation of kids financially healthy and all-around happy. Parents and kids work together to create a savings account, set a goal, and save for it. And, research shows that kids who are early savers will be lifetime savers.
Friends, aunts, uncles, and loved ones can help kids reach their goals by gifting GoalCards. Saving money is not only important — with Goalsetter, it's also intended to be fun.
Goalsetter has been recognized as an awesome way to teach kids the power of saving.
Founder Story Nugget
Goalstarter's Founder, Tanya Van Court's daughter Gabrielle told her mom that she only wanted two things for her 9th birthday: a bike and enough money to start an investment account.
Tanya went from being an Executive at Nickelodeon to helping kids and families learn how to save money. Because, more than anything, she wants every kid to have a shot at a great life.