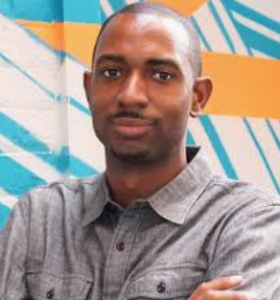 James Norman, Founder +CEO
Founded 2015
500 Startups, Stout Street Capital, LaunchCapital
Profile 24 : Pilotly
About
Pilotly is building the big data pipeline behind media entertainment.
Pilotly is working to solve the problem that today's content creators waste nearly a billion dollars a year on videos that either never find an audience or never find proper distribution. Their technology platform enables media publishers to run digital focus groups at scale with precise audience segmentation, to collect and aggregate data that displays instantly to an online dashboard.
Pilotly's technology creates meaningful engagements between content creators and global audiences so that creators can gather detailed feedback at scale that can ultimately better their business outcomes.
James Norman is a serial entrepreneur who built his first company at the age of 16, an aftermarket automotive e-commerce site called MJH Sound.com. While he previously may have been known as a visionary in automotive product planning, over the past 8 years he has become a thought leader in the media and entertainment industry, particularly in over-the-top media and consumer video consumption behaviors. In 2008, James founded Ubi Video, one of the first aggregators of all things streaming video. After Ubi was acquired by an MVPD, he moved on to develop GroupFlix, an a-la-carte streaming service. His latest venture is Pilotly, a consumer insights platform that enables content creators to get feedback from audiences at scale. ~Up Next Podcast
"My beginnings are far from Hollywood. I was born in Lansing, Michigan and around Detroit. I'm a Gearhead. Back in the mid-nineties, I actually had built my first website where we sold car audio online, and I did that all the way through college where I was doing Electrical Engineering at the University of Michigan. At that point, we transitioned to L.A because at that point we were building entire cars for manufacturers…things you could call tricked out cars." ~from the Pilotly website