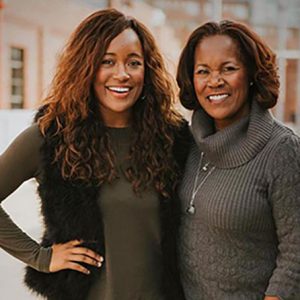 Kerry Schrader, Co-Founder + CEO
Ashlee Ammons, Co-Founder + President
Founded 2014
Steve Case's Revolution Fund, Winterpoint Capital
Profile 44 : mixtroz
About
Mixtroz knows that event organizers work hard to create the right atmosphere for attendees to make strong connections. Yet, they just don't mix at mixers. This phenomenon is known as homophily [huh-mof-uh-lee]. Mixtroz solves this. Their mission is to create valuable community whereever 50 or more are gathered. Connecting your attendees while gathering data becomes easier with Mixtroz: the only way to increase engagement & collect data in real-time. While attendees mix – organizers learn.
"In November 2014, while living in NYC, co-founder Ashlee attended a conference. For a "networking' opportunity during lunch, the event host suggested attendees "go up to someone with the same color dot on their name tag." Ashlee deemed that networking activity awkward and enjoyed lunch with her smartphone, but made zero connections.
Later that same day, Ashlee shared this experience with her mother, Kerry, who ironically had had a similar experience that same weekend. The soon-to-be founders discussed at length the awkwardness of meeting people at live events.
And following a four-hour conversation on November 9, 2014…Mixtroz was born!"
" "We're not trying to reinvent the wheel here, but we are trying to change the way it rolls. We're the first to market in this space—the first to drive people from the digital space to the physical space, in real-time, for purposes of networking," Ammons said."
~Excerpts from Forbes article, by Matt Hunckler, October 2017