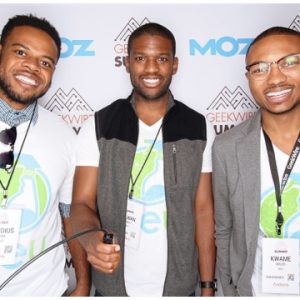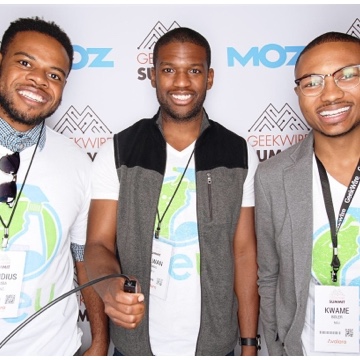 Kwame Boler, Co-Founder + CEO
Rilwan Lawal, Co-Founder + COO
Claudius Mbemba, Co-Founder + CTO
Founded 2016
FedEx
Profile 41 : NEU
About
Based in Seattle, Neu is a marketplace that connects Airbnb hosts with local cleaners, enabling hotel-level turn arounds. As a SaaS-enabled marketplace, the company provides a turnkey experience by supplying sheets, towels, and toiletries and scheduling cleans between guest stays. Neu's operations team makes sure that turnover happens promptly, with fresh linens and supplies brought by vetted cleaners. This streamlines the process of preparing a unit for a new guest by the next scheduled check-in time.
"Neu's CEO Kwame Boler and COO Rilwan Lawal know first hand the headaches and costs of cleaning and flipping Airbnb vacation rentals for new guests.
As Airbnb Super hosts with full-time jobs, the biggest headache Kwame and Rilwan experienced was getting their properties promptly cleaned and reset between guest visits– without breaking their margins.
What started as an idea to solve their individual challenge as hosts quickly morphed into the bigger idea for the startup that became Neu.
Fifteen minutes after discussing how they might pool resources to organize some professional cleaners for their apartments, Kwame called Rilwan back and suggested they solve this problem for everyone in the same situation.
"That's kind of how everything started and we began the long journey of trying to create a system to clean our properties," said Rilwan.
Neu's third co-founder, CTO Claudius Mbemba joined the team after being highly recommended through the founders' extended professional networks.
The camaraderie, respect, and gratitude the founders have for each other and their areas of focus and expertise are audible as they share their stories. Good chemistry, a shared vision and a sense of humor, and shared intentions for creating a company culture that supports a global team make them a solid founding leadership trio."