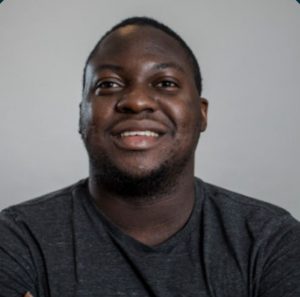 Ham Serunjogi, Co-Founder + CEO
Founded 2017
Deciens, 500 Startups,
L2 Ventures, One Way Ventures
Profile 43 : CHIPPER
About
Chipper Cash offers instant cross-border mobile money transfers as easy as sending a text message. The company considers itself "the largest mobile cross-border money transfer platform in Africa." Chipper helps customers receive and send money to Uganda, Kenya, Ghana, Nigeria, Rwanda and Tanzania for free (more countries coming soon). The company allows users to add cash to the chipper wallet from mobile money, and invite friends and family to send payments to each other with no fees. That's right, they charge no fees for sending money to a user's friends, family, and associates.
"The journey for Chipper Cash's founders from Africa to founding a startup and pitching to Joe Montana passes through Iowa. Serunjogi and Moujaled met when doing their undergraduate degrees at Grinnell College. Stints at Silicon Valley companies followed: Facebook for Serunjogi and Flickr, Yahoo! and Imgur for Moujaled.
Chipper Cash was accepted in 500 Startups' Batch 24 in 2018 and their demo day for the accelerator program gained the attention of Liquid 2 Ventures.
The VC fund's Rocio Wu invited them to pitch to Joe Montana and the team in March 2019.
"Africa is extremely fragmented with different languages, cultures and currencies, Chipper Cash is uniquely positioned to tackle cross-border mobile payments with interoperability," Wu told TechCrunch on the investment.
As for Chipper Cash's continuing relationship with investor Joe Montana, "Having access to someone with the leadership qualities of Joe to provide advice and guidance…that's something that's priceless," said Serunjogi."