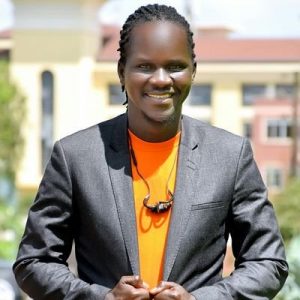 Rapa Thompson Ricky,
Co-Founder + Director of Operations
Founded 2015
CRE Venture Capital, GoJek, Allianz,
Global Innovation Fund
Profile 39 : safeboda
About
SafeBoda is a community of entrepreneurs and Boda drivers working together to improve professional standards across the urban transportation industry in Africa. At the click of a button, they provide a safe, convenient, and mobile-first alternative to urban transportation for Africa's booming young population. The company aims is to improve the industry for both drivers and passengers by increasing safe trips taken and making travel around cities stress-free.
Founded in the heart of Kampala Uganda, SafeBoda is truly an African business, designed for the African context.
"Ricky Rapa Thompson, the co-founder of popular ride-hailing app Safe Boda, was one such driver himself.
After a close friend and fellow driver died from hitting his head on the pavement, Mr. Thompson realized that boda-boda drivers and their passengers really needed to be wearing helmets.
"Our aim was to bring change into the boda-boda industry. People are dying as boda-boda drivers every day," Mr. Thompson told the BBC.
"People like the fact that the details of the journey are stored somewhere, that someone is accountable for the drivers."
He started Safe Boda to create a more professional ride-hailing service, where drivers were trained to meet better safety standards."
~Excerpts from BBC News article, by Mary-Ann Russon, March 2019