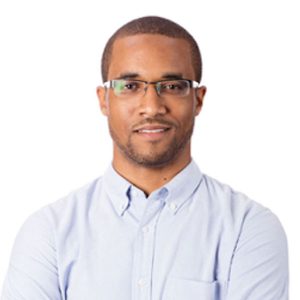 Trevor Wilkins, Co-Founder + Co-CEO
Founded 2014
Princeton Alumni Entrepreneur Fund
Profile 36 : KÜDZOO
About
KÜDZOO offers a free mobile application that rewards students with deals, giveaways, scholarship opportunities, concert tickets, and once in a lifetime experiences based on students' grades and achievements. KÜDZOO works together with schools and businesses to improve student engagement while bringing communities together with an educational focus.
Users earn "Küdzoo Cash" based on grades, grade improvement, and attendance, plus their answers to daily trivia and college-entrance-exam questions. They can use that "cash" to unlock discounts and deals on products and services.
"Chicago entrepreneur Trevor Wilkins remembers when his parents would give him $10 for an A and $5 for a B in high school. He used that as inspiration for a business.
…Wilkins, who's based at the 1871 tech hub, said "Chicago is very near and dear to me. It's so humbling to be able to influence people in a positive way, especially when there is so much negativity about Chicago Public Schools."
In April, he received recognition for his work in Chicago Public Schools from the Jefferson Awards Foundation, which says it's dedicated to recognizing local and national public service."
~Excerpts from Chicago Tribune article, by Dong Jin Oh, May 2015