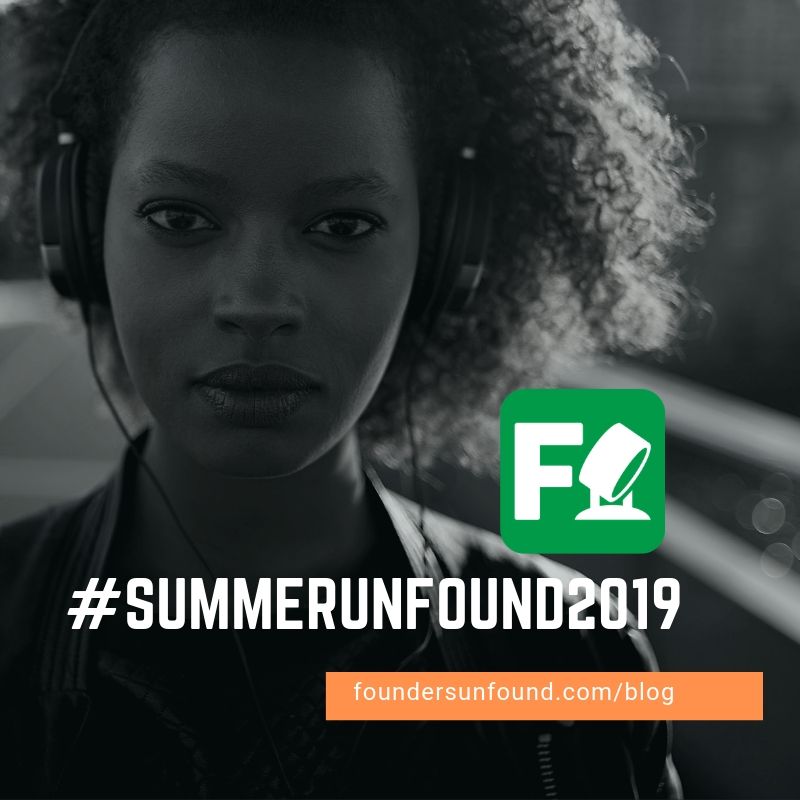 Greetings early followers of Founders Unfound,
Thank you for being among the first to support our mission to generate awareness about the diversity that exists in tech entrepreneurship. We are dedicated to introducing you to our featured founders, with profiles that richly tell their stories through our podcast and blog. And, we are eager to do more today!
So, this summer we bring you a special campaign we're calling #SummerUnfound2019.
Stay tuned, for the next 100 days, we'll offer a short daily post about a thriving founder of African descent.
Thanks for following us on Linkedin, Twitter, and subscribing to our blog today!
Thank you and happy summer!
Dan and Deborah