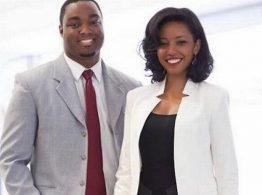 James Jones Jr, Kristina Jones
Founded 2016
Profile 1 : Court buddy
About
Through its patent-pending instant matching technology, Court Buddy allows people and small businesses to connect with vetted solo attorneys for a la carte and full case legal needs; all at flat rates based on the client's budget.
Court Buddy was born out of co-founders, James Jones Jr. and Kristina B. Jones conversations of his courthouse experiences and recognizing a problem that technology could help solve. After practicing law for a decade in Florida and observing how courts treated self-representing litigants, James Jones Jr. regularly shared his experiences with his wife Kristina, a savvy marketing professional who worked in advertising for Fortune 100 clients.
After months in stealth mode to work with their developers to create their MVP, they launched their offering in Miami and within days had sales, confirming there was a need for their product.