Listen in from your favorite podcast spots or read the full transcript here.
OUR SPONSORS FOR THIS EPISODE:

Cascadia Cleantech Accelerator
powered by VertueLab and CleanTech Alliance
This 15-week program delivers mentorship, connections, funding opportunities, and more
For early-stage cleantech startups looking to launch and scale their business.
Applications are open until April 16th. Don't miss out, apply today at cascadiacleantech.org
AfriBlocks
The global pan-African freelance marketplace and collaboration platform.
Tell them "Dan sent you" for 10% off your first order. More at afriblocks.com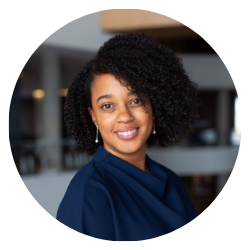 Special Guest Co-Host:
Veronica Parks from Maveron (@VPinVC)
demystifying credit
one chore at a time
Evan Leaphart is the Founder and CEO of Kiddie Kredit, a mobile chore tracking app that teaches kids about credit. The company is out to demystify credit scores with fun, but analogous habits and rewards. They currently focus on young children but their goal ultimately is to serve anyone new to credit.
Evan grew up in the Baltimore area and is one of those founders seemingly born to be just that, a founder. His mom was a flight attendant and he was an only child. So Evan learned at a young age how to be self-sufficient and confident. From lemonade stands and snow removal to cleaning services and auto transport. Evan has been fearlessly taking on venture after venture.
He has called Miami home for over 15 years, so he's definitely an OG in the newly blossoming Miami tech scene. In addition to Kiddie Kredit, Evan is a Co-founder of the Miami-based Black Men Talk Tech Conference.
Make sure to listen to his compelling story.
"…we're aiming to simplify FICO. So you understand it before you actually need it."
~ Evan Leaphart
In this episode Evan, Veronica, and Dan discussed:
Growth from having side hustles as a kid
Why it took years to start Kiddie Kredit
Evan's three filters to vet investors
How credit score has such influence but is so misunderstood
Whether Miami really is the next tech hub
"I was really naive when it comes to building a backable business
versus a bankable business"
~ Evan Leaphart
"A year ago, it wasn't necessarily cool to say you're a Miami-based business. [Now] That's the greatest thing you could say."
~ Evan Leaphart