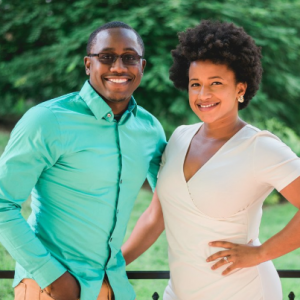 Kim and Tim Lewis
Founded 2015
Backstage Capital
Profile 13 : Curlmix
About
CurlMix is a clean beauty brand for all types of curly hair. Their innovative take on clean beauty hair products has won them praise from top industry publications such as Refinery29, Essence Magazine, Ebony Magazine, and ABC TV.
After quitting her first job fresh out of college (2013), Kim threw herself into the beauty space. With a growing love of her new natural hair and a love for educating other women, her mission to empower other curly women began. Knowing they'd need some capital to start their first business, Kim had the bright idea to sign Tim up for Who Wants To Be A Millionaire. He went on to win $100,000 and invest in their first business. Crazy right?!
Their journey into entrepreneurship was born. After their first failed startup of a niche social network, she and her husband Tim launched CurlMix (2015), which started as a Do-It-Yourself box for curly hair.
After two years of stagnation, Kim sought advisors and pivoted CurlMix with a newborn on her hip. They turned their best-selling boxes into a hair care line (Jan 2018).
~CurlMix.com