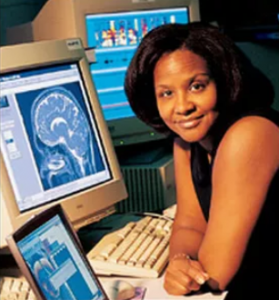 Dr. Carol Epsy-Wilson, Founder + CTO
Founded 2009
Backstage Capital, Dingman Center for Entrepreneurship
Profile 15 : OmniSpeech
About
OmniSpeech is an innovative software technology company that aims to revolutionize the enhancement of voice communication in speech-enabled applications and in digital mobile devices.
OmniSpeech's groundbreaking speech extraction technology, OmniClear, provides highest quality background noise reduction and speech enhancement, delivering superior voice quality and intelligibility in a software-only solution.
Founded by world-renowned electrical engineer, Dr. Carol Espy-Wilson, and based on decades of research into the physiology of human speech, OmniSpeech takes a novel approach to the challenge of ensuring clear speech in noisy environments.
"I became interested in noise problems while attending a workshop at NSF. People from various companies discussed issues with deploying speech technology over VOIP and dealing with everyday noise. Because of my training at MIT where we focused on understanding what's unique about speech and understanding how it is produced. I could use my knowledge to deal with removing noise to help improve voice communications."